Seasonal Works
Throughout each year
Contractors and volunteers will carry out various works at Hembury Fort to manage the site for the benefit of its archaeology and the natural environment. This may include the removal of timber, cutting bracken and other vegetation, and general clearance work.
PLEASE DO NOT CLIMB ON TIMBER STACKS AND STAY OUT OF ANY CORDONED OFF AREAS
The public are still welcome when work is ongoing but please take notice of signs directing you not to enter areas where there is a safety risk.
Access
Public access by foot is welcome. Please keep only to the public rights of way and observe the Countryside Code. Please keep your dogs under control at all times and note that no fires or barbecues are permitted.
New Public Information Signs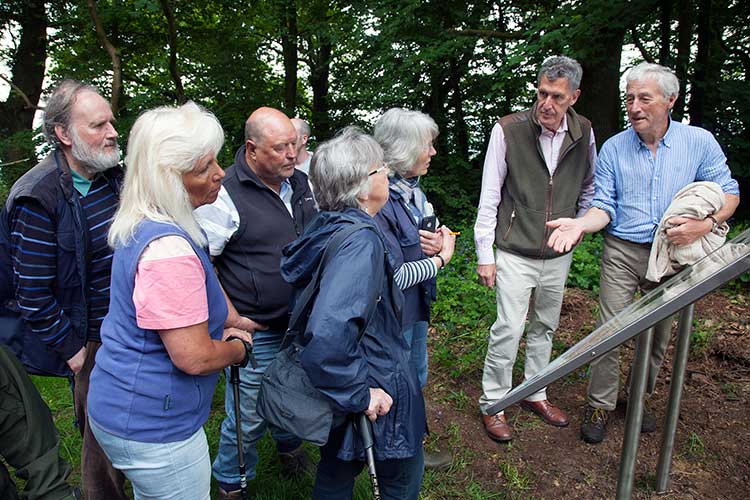 One of two new information signs providing brief information about Hembury Fort's history and Hembury today.

Scheduled Monuments are protected sites and it is illegal to cause damage to them. Metal detecting, bonfires and unauthorised vehicles, horses and bikes are prohibited.