Spring Works
April - May 2018
This spring we will carry out a programme of work at Hembury Hill Fort as part of our efforts to:
removal of timber
PLEASE DO NOT CLIMB ON TIMBER STACKS AND OBSERVE CORDONED OFF AREAS WITH RED AND WHITE TAPES
Attention!
During this period, parts of the site will be closed to the public, including footpaths. The closed areas will change from day to day.
The public are still welcome but when visiting, please take notice of signs directing you not to enter areas where there is a safety risk.
The Programme
The works programme will protect the future of Hembury Hill Fort by reducing root damage to the archaeology through management of the trees and other vegetation.
New Public Information Signs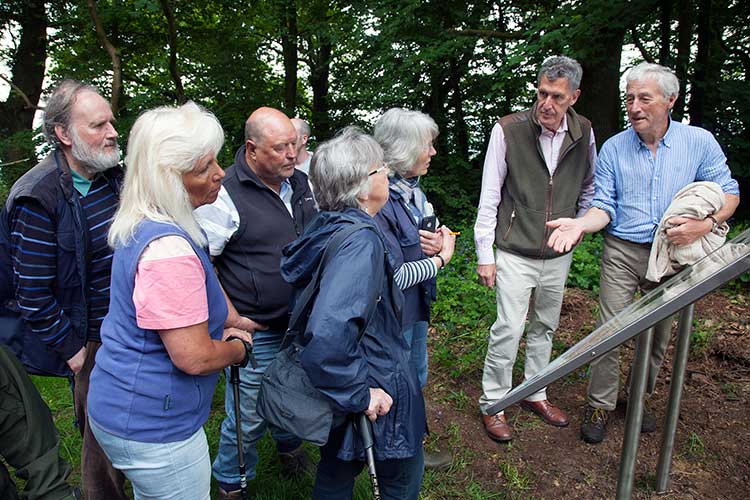 One of two new information signs providing brief bits of information about Hembury Fort's history and Hembury today.

Scheduled Monuments are protected sites and it is illegal to cause damage to them. Metal detecting, bonfires and unauthorised vehicles, horses and bikes are prohibited.